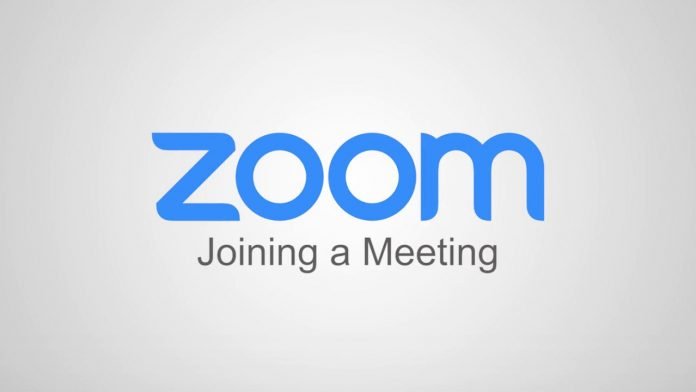 Online meetings, video conferencing has seen a huge rise this year due to the pandemic. And many apps, services have gained popularity. One such is Zoom.
Since most started using Zoom, naturally more bugs and security breaches were found.
Here are some things you can do right now to protect your meeting from any unwanted guests and distractions.
Head to Zoom's setting page, log in to your account if you haven't.
Join before host
This option lets people join your meeting before you do. You can disable this if you want people to join only after you join.

Don't use Personal Meeting ID (PMI)
This meeting is constantly running, meaning anyone can join your session whenever they want. Make sure these two options are turned off.

Authenticated users
This allows only users who are registered with their Name and Email, so that you will know who exactly is joining the meeting.

Require a password
Make sure you have a password set on all your meetings, so that only people you give out the password to can join. If not anyone can join your meeting.
Disable the "Embed password in meeting link for one-click join" so that people can join only upon entering the password.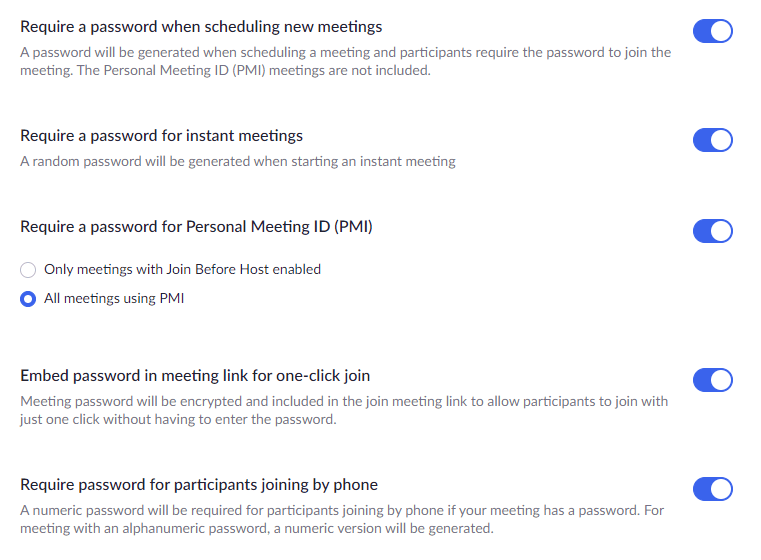 Chat
If you don't want participants in your meeting to send text messages to everyone, then make sure to disable this.

File transfer
If you don't want participants in your meeting to send files to everyone, then make sure to disable this.

Screen sharing
This allows you and participants in your meeting to share screens. Change option to host only if you don't want anyone sharing their screens. If you decide to let others share the screen, then make sure the second option is set to "Host only" so that someone doesn't hijack your screen share.
Annotation
This option allows anyone to add information on the shared screen. Disable this if you don't want anyone adding information.

Remote control
This allows others to control the shared content. Turn this off if you don't want anyone taking control of the shared screen.

Renaming
If you don't want people renaming themselves to something else, then make sure to disable this option.

Waiting room
Make sure this option is always turned on. This allows you to verify people who are joining just before you let them in. This puts all the participants joining the meeting into a separate space, where you can let only the people you want and not uninvited guests.

Lock Your Meeting
If all your participants have joined the meeting, it is safer to lock the meeting so that no one else will be allowed.
Click on "Security" on the bottom toolbar, check the "Lock Meeting" option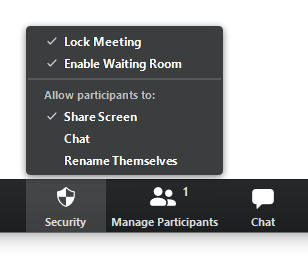 Remove Unwanted Guests
Incase someone uninvited slips into your meeting, you can kick them immediately.
In the participants screen, click more option under their name, and click "Remove".