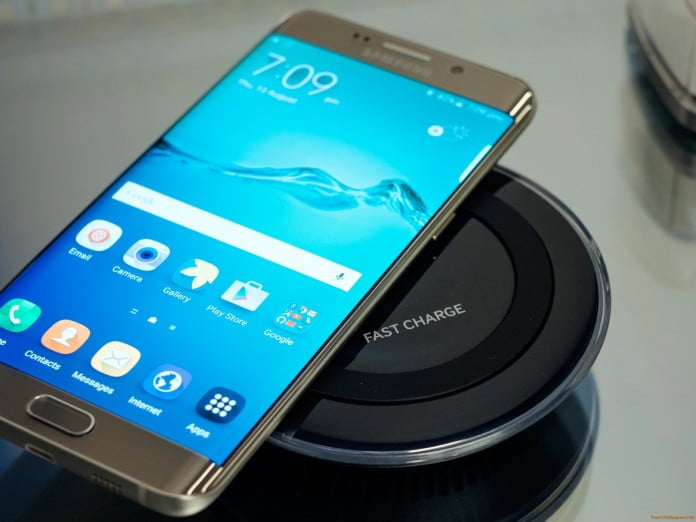 Samsung is gearing up to release its next big flagship smartphone, the Galaxy S7, on the eve of the Mobile World Congress next month. But as usual with flagship product releases in this info-overloaded age, a few tidbits of Intel have leaked out ahead of the official reveal. The latest leaks purporting to detail of the S7 are benchmark scores for the single core and multi core variants of the phone, picked up by a Hungarian Android blog.
With the Samsung Galaxy S6, and spin-off Galaxy S6 Edge having seen the Korean firm return to former smartphone glories, it is expected that the Galaxy S7 will add a number of updates in a bid to stave off competition from the likes of the iPhone 6S and upcoming Sony Xperia Z6.
So how does the forthcoming Samsung Galaxy S7 stack up against last year's model, based on these leaked benchmarks? Last year's single core Samsung Galaxy S6 obtained a Geek bench score ranging from around 1250 to 1450, while the multi-core flavor clocked in the region of 4200 to 4800. But the forthcoming Samsung Galaxy S7 Geek bench score leak pegs performance at 1873 (single core) and 5946 (multi-core) for the next-gen handset. That's a considerable step up in the performance stakes for both variants. An analyst based in China suggested that Samsung could lower the price of its premier phone by 10 percent in order to stay more competitive with rival phones. Think of this as more of a prediction and less of a leak. Samsung's decline in market shares and profits is real and the company has just appointed a new mobile leader — something needs to change.
The rumor that the Galaxy S7 will have a pressure-sensitive screen like the 3D Touch display on the Apple iPhone 6S and 6S plus makes more sense. The hype over the 3D Touch feature, which surfaces  secondary menu items when you press and hold the screen harder than usual, is the one that makes 2015's new iPhone seem more tactile and interactive than any other phone. It's true that the iPhone is alone with this type of pressure-sensitive display, but I have to admit, I don't love it. All that pressing gives you an express ticket to sore thumbs.
Camera improvements are also slated, with low light performance enhancements and hardware that's flush with the back of the phone, so no lens bulge. Either way, there isn't much time left to wait to find out — with about a month to go until Samsung's big reveal. Whether a new Galaxy flagship can sustain its fortunes in an increasingly competitive Android OEM smartphone space remains to be seen.
Samsung's operating profit declined for seven consecutive quarters before last October's third-quarter earnings finally returned it to growth. Keeping that momentum going will be key for the company in 2016, making the Samsung Galaxy S7 a very important release.