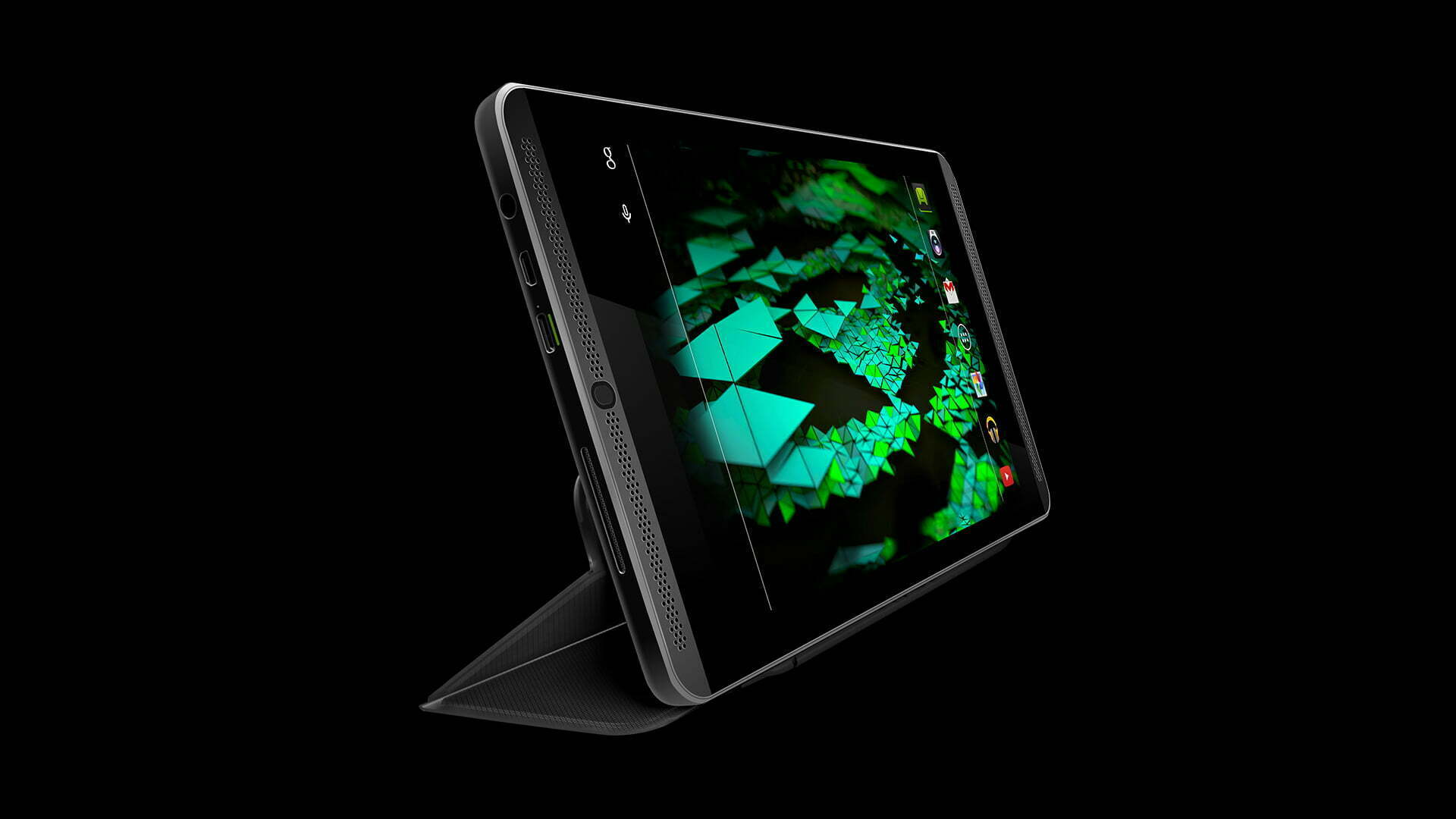 Nvidia recently launched a new tablet to their Shield series, the Nvidia Shield Tablet K1. It is a lot cheaper compared to the original Shield tablet coming at just $199 or approximately ₹13000. That's a $100 cheaper than the original one.
It has a Full HD 8-inch display and front facing stereo speakers. Both the front and rear camera is a 5MP shooter with HDR, but only the rear one has auto focus. Under the hood it sports a NVIDIA Tegra K1 CPU clocking at 2.2GHz and with 192 core Kepler GPU with 2GB RAM. For connectivity it has Bluetooth 4.0, GPS, and Wi-Fi supporting 2.4 GHz and 5 GHz. Coming to storage, it has built-in 16GB and an external SD card slot for expandable storage.
Coming to software, it comes with Android 5.0 Lollipop out of the box. However, Android 6.0 Marshmallow is reportedly going to come out. The updates are straight from Nvidia.
Unlike the original Shield tablet, it does not have a slot for the stylus. But Nvidia sells the stylus out of the bundle for $20. And surprisingly they don't include a charger in the bundle as you have to buy the "Shield World Charger" separately at a price of $30. They also provide a magnetic flip cover for $40 the Shield Controller for $60.
So did you like the new gaming tablet offered at such a low price by Nvidia?? Let us know in the comments below.
Nvidia Shield Tablet Gallery